Paintings
Acrylic, ink, watercolour, oil pastel, mixed media.
Creator of the worlds, 2017
On the edge of consciousness, 2019
Mixed media on canvas
This painting was guided to its completion by Jeena Earthiva. Her singing, music and knowledge was great inspiration for this artwork.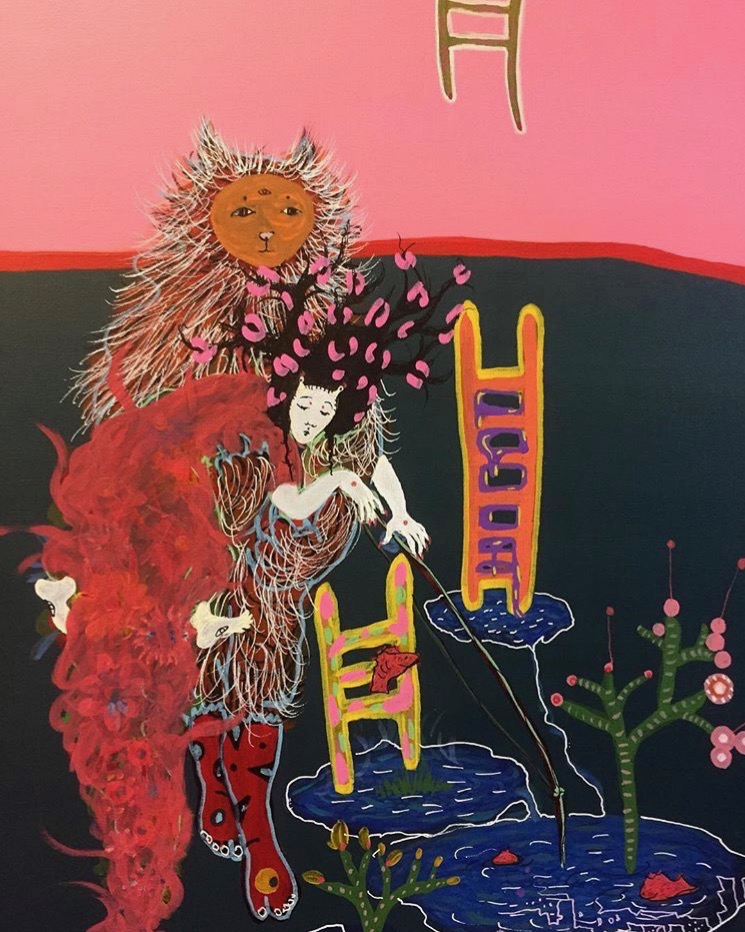 Acrylic on perspex screens
Something about a woman, 2018
This painting was destroyed by Olga Breger in 2019 at the house where it was shown on loan for decoration of the space. The painting is being reincarnated on a completely new canvas but will be stretched on the old frame.
When I sit in the garden with you, 2019
The only way Out is In, 2018
acrylic, gouache, ink on paper
ink, pastel on watercolour paper
ink and acrylic on watercolour paper
ink, pastel on watercolour paper
Itself it loves, itself it kills, 2018
ink, pastel on watercolour paper
ink, oil pastel on watercolour paper
It weaves itself to live, 2018
Meditation on life and death, 2014
What you seek is seeking you, 2018
Letters and numbers, 2019
Mizaru, Iwazaru, Kikazaru